For students, a week at camp is exciting, fun, loud, and sometimes even messy. But those things don't bring about life-change on their own.
Every moment spent at FUGE Camps is intentional. Camp programming is designed to take students out of their normal routine and place them into an environment that is focused on life-change through relationship with Christ.
choose from two experiences
CENTRIFUGE
At Centrifuge, students are divided into groups for recreation and Bible study based on age ranges by grade completed. Students get to choose from a variety of track time to experience throughout the week.
MFUGE
At MFuge, in addition to daily bible study with your church you will jump into ministry with local communities and serve people in need for a majority of the day.
A Typical Day at a FUGE Camps
Morning Celebration
Camp attendees will gather to kick off each day in a high-energy way with worship, games, and a word from the camp pastor.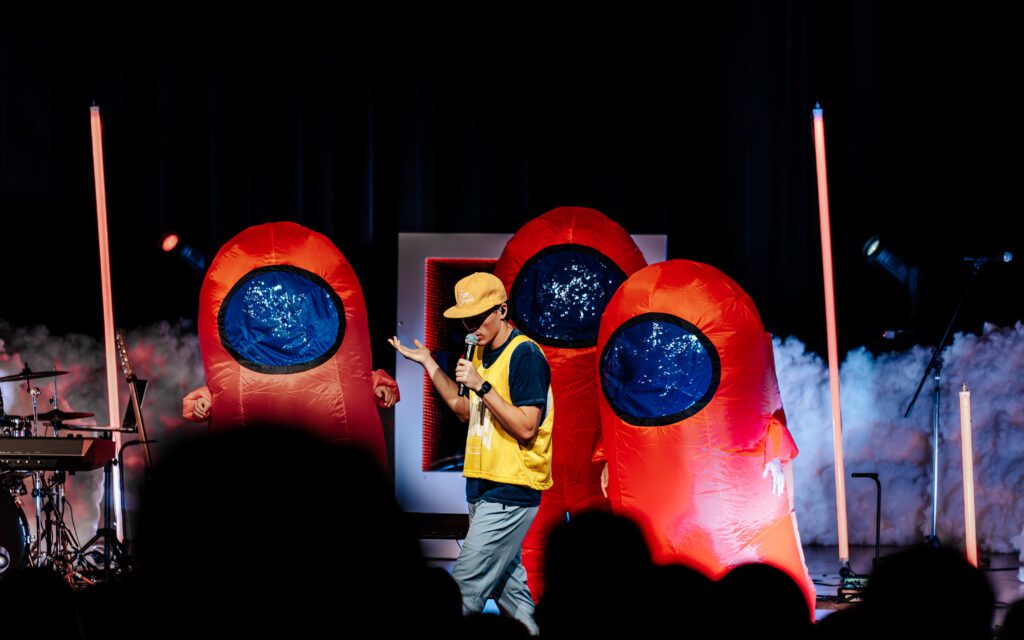 Quiet Time
Each morning, students will have the opportunity to spend time with the Lord, working through a devotion we provide to reinforce the camp theme. This quiet time will be done within Bible study groups.
Recreation/Missions
Depending on whether you choose Centrifuge or MFuge, your students will participate in either recreation or missions each day.
Worship
Each evening, all camp attendees gather for a time of corporate worship, prayer, and a message from the camp pastor that reinforces the biblical theme for the day.
Church Group Time
One of our priorities is giving you, as the leader, the opportunity to invest in your students. During this time, you will be given a space to gather with your students to unpack the way the Lord is working in their lives during their time at camp. We offer materials to help facilitate this time.
Night Life
These events take place in the afternoon or evening at camp and allow students to participate in camp programming in a really fun, interactive way. Don't be surprised if things get a little loud (or even messy!)
Opening & Closing Celebrations
Opening Celebration is a high-energy gathering on the first day that will set the tone of the week for students. During Opening Celebration, you will be introduced to the camp theme, program elements, and staff. Closing Celebration will take place at the end of the week to celebrate the life change that has taken place in the lives of your students during their time at camp.
Mega Relay
Often shortened to "Mega," this high-energy relay race involves everyone at camp and is a FUGE Camps tradition! Mega is loads of fun, but it never ends without a spiritual debrief that will keep your students thinking about the week long after you have loaded up and headed home. You just have to experience it to understand!
what are leaders saying about fuge camps?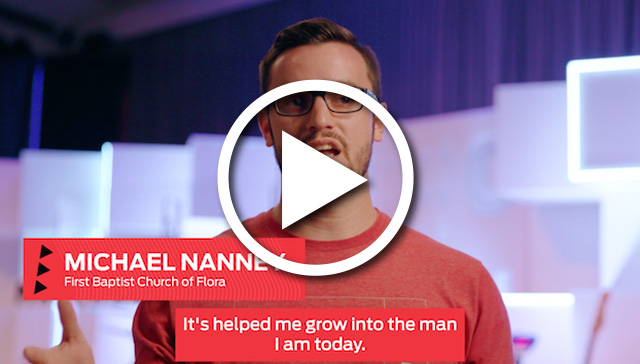 Find out how bringing your group to FUGE Camps can impact your ministry the rest of the year.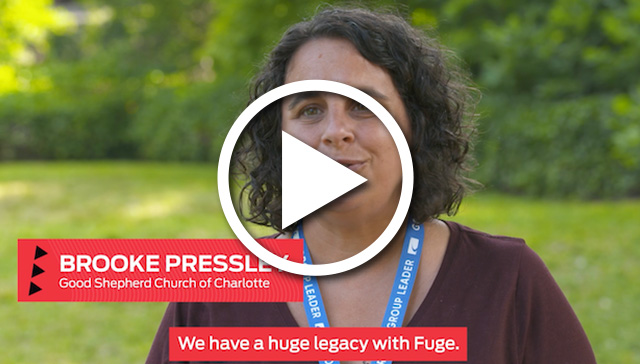 Brooke says, "FUGE is where it's at!" as a legacy leader she would know right?!
Camp isn't only for students. Learn what adults love too!
the spiritual Theme at camp
Every year our team dedicates time and intention behind the development of the theme. We want students to leave camp experiencing more than a fun week and making new friends. Our primary desire is for students to leave knowing Jesus better than when they arrived.
---